Fantastic Sporting Groups for Events throughout Europe
A retired and i have to say wealthy friend said to me once "I'm bored, i have time, i have money – what should i do to entertain myself, i love, sport, travelling and a bit of a party"
Well fortunately he was asking the right person and hasn't looked back. My suggestion was that he gets the various sporting events schedules across the world and pick out the one's that most appeal. There are so many to choose from and the budget doesn't have to be Monaco Grand Prix taste. 
With the choice behind him he was able to take in some amazing sporting talent, some diverse that he'd never envisaged enjoying and some more mainstream.
This opportunity is not just for the wealthy with too much time, it can be for budget weekends, family or friends to visit somewhere, where something is going on.
There are many sporting events that you may wish to attend, but organising accommodation and getting tickets may be more of an issue.
Rum Doodle are a Destination Management Company based in Kitzbuehel, Austria that specialise in putting together bespoke arrangements for your prospective parties.
Whether there is a group looking to book for a major tennis, football, golf or ski event, we are well placed to negotiate Hotel or Apartments at a reasonable rate and work in collaboration to make an Event more personal to you.
There are always VIP facilities as well as a range of Meet and Greet Gala Events and with our research we avoid the random luck side of booking a Sporting Groups Trip and try to ensure that you are in the right place at the right time
Sporting Events Highlights are listed below and we can highly recommend using Rum Doodle's Services as a Destination Manager to help with your individual requirements.
Sporting Groups -Tennis Events - Destination Management
There are many major tennis events throughout Europe and as a specialist Destination Management Company let Rum Doodle assist you in the process of finding appropriate holiday arrangements on your behalf.
Wether you are an individual, couple or require arrangements for a group we are the company to make sure your trip is an enjoyable experience and we are able to arrange a variety of extras to ensure that you have best seats in the house, join VIP Gala Events or a Hotel close to the Stadium.
Tennis isn't just a sport for the hard core fans, most events are an excellent social event with plenty of atmosphere around the mini villages, food, drink and specialised shopping as well as some entertainment thrown in.
Tickets for the Tennis don't have to be too pricey as there are early rounds where you can see top names qualify, however, expect that from the Quarter Finals onwards prices to increase.
Kitzbuehel is our home town, and we have the Generali Austrian Tennis Open, so for Kitzbuhel we are your number one Destination Management Company, we work closely with the ATP for tickets and events and it's worth visiting the site to review all Tennis Events on the Professional Calender – Found HERE
Below are some Events that we have made Group Travel arrangements for :
Barcelona Open
Munich Open
Generali Open Kitzbuehel
 Geneva Open
Erste Bank Open Vienna
Next Gen ATP Finals Milan
FIS Ski Events - Destination Management Sporting Groups -
The thrills and spills of any FIS Ski Event is a wonderful spectator sport, there are additional events for Snowboard, Biathlon, Ice Hockey, Snow Polo and many other Winter Events. 
So whatever your taste, we will find the right accommodation and available tickets.
These events have become hugely popular and events like the Hahnenkamm in Kitzbuhel and the Slalom in Schladming are booked out a year/s in advance. The prices are to match on many occasions it needs a destination management company to pull favours or find an easily commutable location.
We have vast experience in working closely with Hotels to find accommodation when on paper, they are full. It is also our pleasure to work closely with the FIS to obtain tickets in the stands as well as the VIP areas. In many cases there are associated events which we can advise on request.
On the FIS website, you will find the Season's Ski Calender, however for more individual vents, don't hesitate in contacting us directly and we will work on the research to gain the best holiday packages.
Sporting Groups - Cycling Events - Destination Management
The Mountains are the home of Cycling Events and what better way to enjoy your mountain break than to watch 100s of Cyclists battle the elements.
The events schedule can be found at this link – https://www.cyclingstage.com/uci/cycling-calendar-2021/
The main Classic Events in Europe are the Giro d'Italia, Tour de France, Vuelta a Espana and our special Favourite, The Tour of the Alps
So wether you are looking for Road Races, Mountain Bike Events or any alternatives, we at Rum Doodle are happy to help you find accommodation around your particular taste.
Sporting Groups - Football Events - Destination Management
With so many different Football Tournaments and your own particular fan based preference, we are able to arrange your groups to travel to matches across Europe and pick up Tickets through our special collaborations.
So if you are a small or large party, let Rum Doodle work with you to find best prices or special arrangements with the possibility of VIP Tickets.
Sporting Groups - Golf Events - Destination Management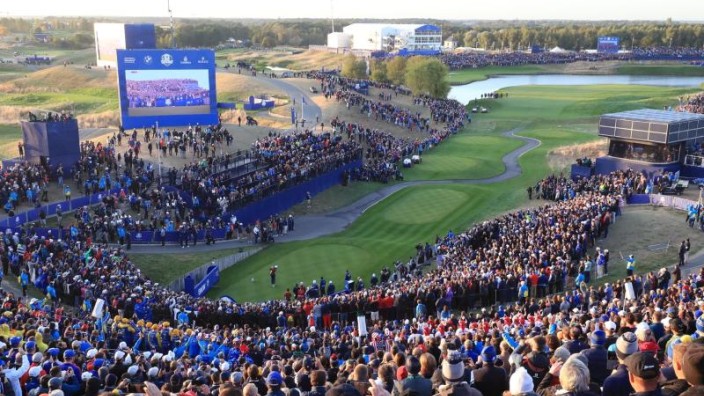 If you are looking to watch or play Golf in and around Europe we are happy at Rum Doodle to make specific arrangements for your party.
Just complete our contact form below and we will be happy to work with you to find the optimum solution to all your Golfing needs.