Dear Guests,

We are currently working on our site to provide in depth descriptions of of Destinations.

We are able to make online reservations and can take your individual requests through our contact form, so if you have a Holiday Booking Request please fill out the Contact Form below.

Currently we offer the following online facilities :

Flight BookingsHotel BookingsCar RentalTaxi Transfer

We look forward to helping you and do not hesitate to contact us if you need our expert help and advice to facilitate your needs.

Rum Doodle

Ski Holidays | Lakes Holidays | City Breaks | Mountain Holidays
Krumpendorf – Beautiful and Spacious Area on the North Bank of Worthersee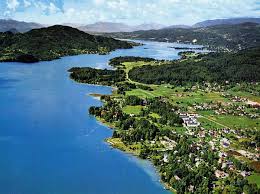 46.626741103357, 14.20839886429
46.626741103357, 14.20839886429
Krumpendorf am Wörthersee y

our movement arena
Movement invigorates – especially on vacation! Krumpendorf as the  exercise arena on Lake Wörthersee  offers you all the prerequisites for exercise between the lake and the city, nature and culture, peace and adventure. In summer, our place can also be explored wonderfully with the historic vintage bus – just ask at the tourist office!
Parkbad with a fit & fun program
Perfect bathing fun on 22,000m²! Huge sunbathing lawns, children's pool, children's playground, beach volleyball, trampoline, 100m swimming distances, WiFi, barrier-free lake access.
Restaurant & Café "Blues Parkbad"
Beach shop and (e-) bike rental
SEEsport Wörthersee (water skiing, SUP, kayaking, etc)
Children's club – play, paint and design for free – from mid-July to mid-August, every day except Mondays from 11 a.m. to 5 p.m.
fit & fun program – from yoga to Pilates, a great sports program in July and August
Lake fitness in the open air – unique on Lake Wörthersee
The fit & fun program:  daily in July & August. With yoga, Pilates, (aqua) gymnastics, deep work, etc. there is a varied sports program with trained trainers. Free of charge for all park pool guests.
The Fitness & Vitalpark:  The Fitness & Vitalpark presents itself as an open-air fitness center. On around 800m² there are eight devices to strengthen circulation, mobility, coordination and relaxation of the muscles – before or after sport, or simply in between. It is free to use, and there are also trainings with a coach in summer!
Cycling on the "Krumpendorfer Mountain Bike Panorama Tour"
The  Krumpendorf mountain bike panorama round
15 km | 400 m | Difficulty level medium | Duration approx. 1.5 hours
With connection to the MTB routes in Pörtschach and Techelsberg, 40 kilometers of terrain invite you to cycle over Lake Wörthersee!
The Krumpendorf summer market
Organic products – handicrafts – regional culinary delights – pleasure meeting point
The market season starts in mid-May! You can shop in Schlossallee and Rathauswiese every Friday from 5 p.m. to 8 p.m. until the end of August.
The offer is varied: good from the farm, many organic products, handicrafts, regional delicacies and culinary delights to taste and buy. The product range varies depending on demand and seasonal offers. The market has established itself well as a weekly shopping location as well as a popular fixed meeting point in Krumpendorf. Music is popular every time: either cool playlists and live music in between. The Fierantes look forward to your visit!
Cultural summer Krumpendorf
The forest arena Krumpendorf, right next to the ship landing stage, offers a dreamlike and incomparable backdrop on the lake, in the middle of nature. For concerts, cinema evenings, poetry slams, readings, etc. From Paul Gulda to Jörg Seidl, from Marie Spaemann to Marco Tamayo – young artists of international stature inspire with their performances here. In rainy weather, the events take place in the Christkönig Church. Participation against a voluntary donation, the proceeds go to a good cause.